At a Glance
Easy to Carry
Only 10 lbs

Fast Charging
0-80% in 40min

Incredible Powerhouse 268Wh | 600W

Safe & Reliable
LiFePO4 Battery

BLUETTI App
Over-the-Air Upgrade
Fast Charging
Give you a boost, just faster.
0-80%
BLUETTI EB3A: 40 Minutes
40 minutes to reach
80% charged AC charging is dominant with AC+Solar/AC+Adapter charging as auxiliary alternatives.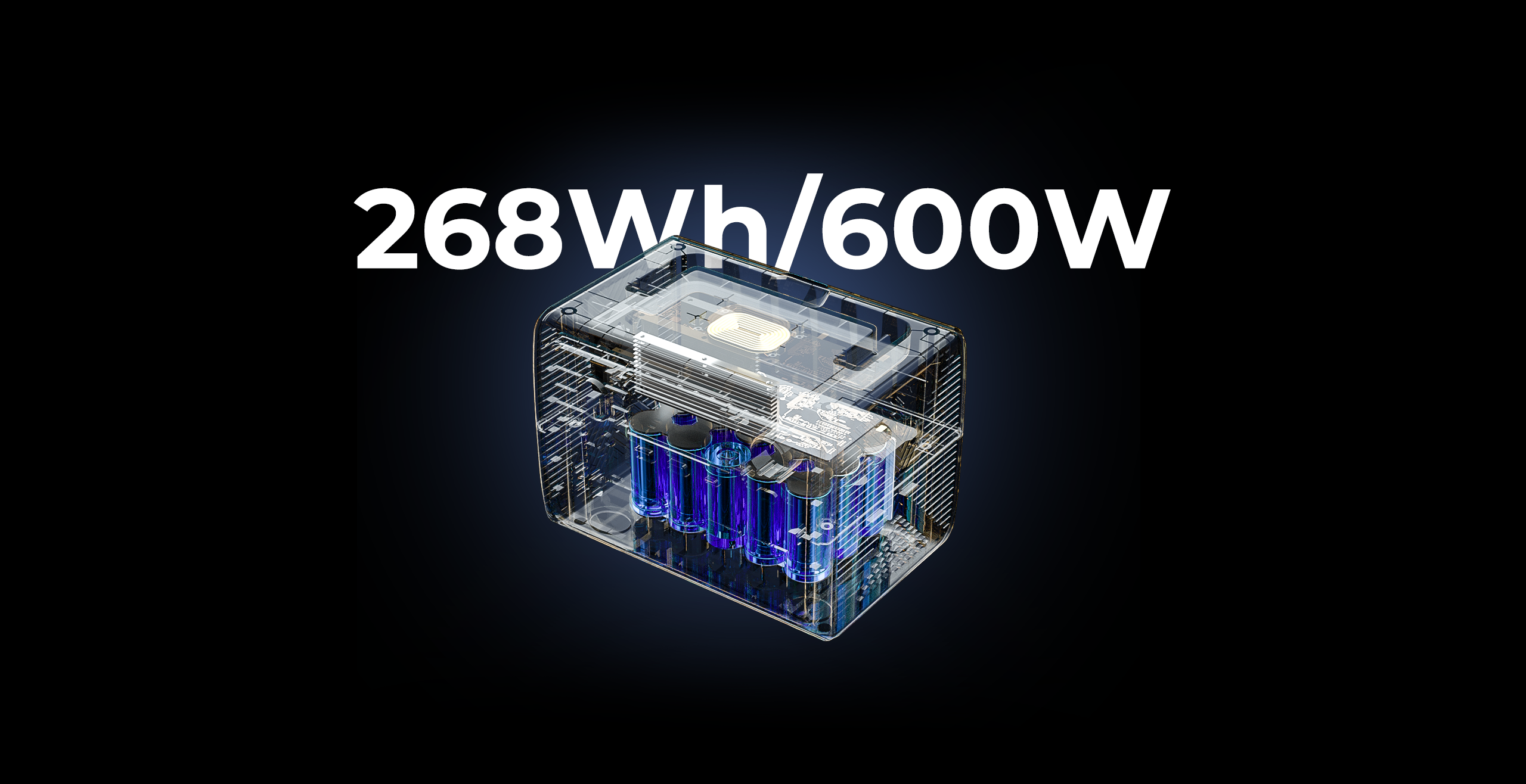 Incredible power, incredibly convenient.
The 600W Pure Sine Wave inverter and 268Wh LiFePO4 battery make sure EB3A has enough power to cover almost all your needs, powering your daily electronics for hours.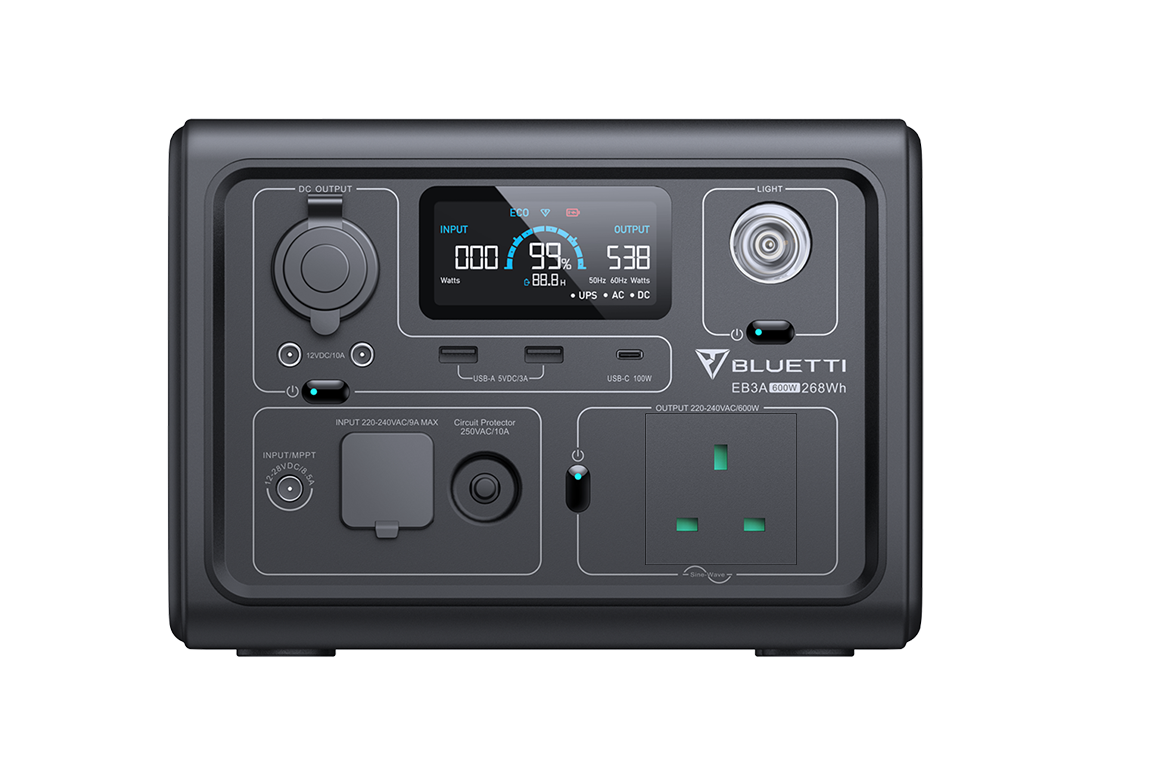 Outputs
1×AC Outlets

600W Continuous Power
Get you prepared for unexpected power outages.
Take your outdoor experience to the next level.
Ready to charge all your fun when summer rolls around.
Power on the go, fun on the road.
Lightweight and easy to carry
around. Take it at hand and always
get ready for your next camping,
beach day, or weekend getaway.
Drone (60W): ≈4.5 Times
Fan (20W): ≈11 Hours
Laptop (100W): ≈3.5 Times
iPhone 12: ≈25 Times
Mini Fridge (60W): ≈3.6 Hours
Camera (5W): ≈50 Times
Light (5W): ≈30 Hours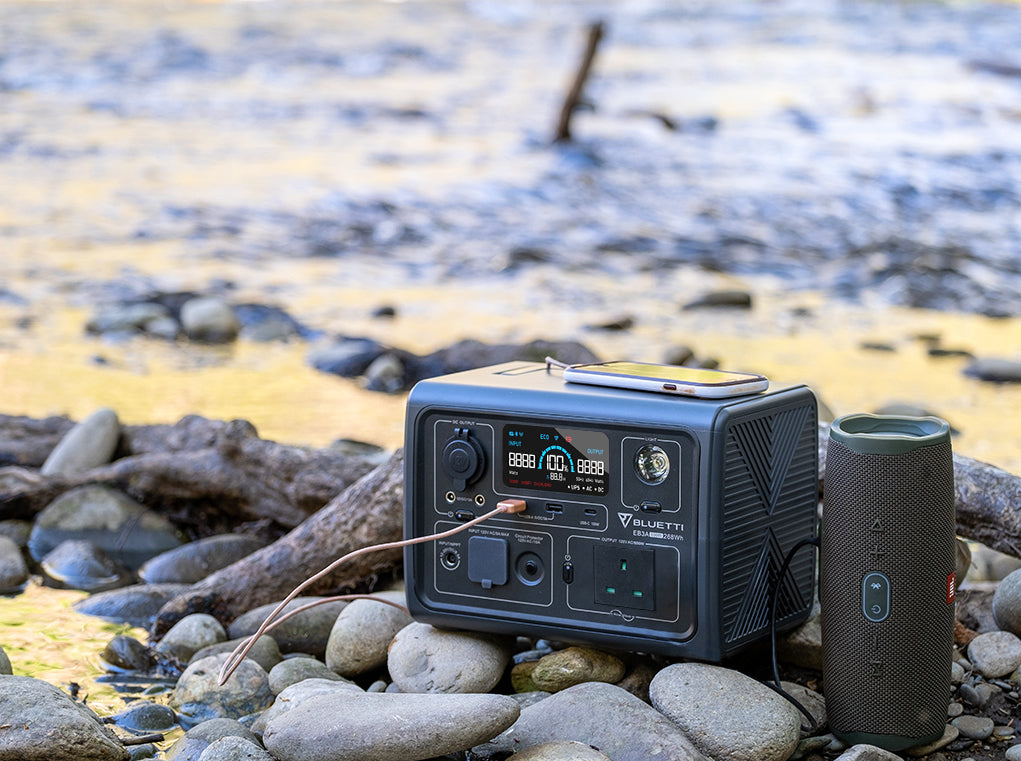 BLUETTI App
Monitor and control EB3A from the palm of your hand.
Charge The Way You Like.
6 Ways to Charge
Solar Panel
Take Up The Solar Energy at Its Finest.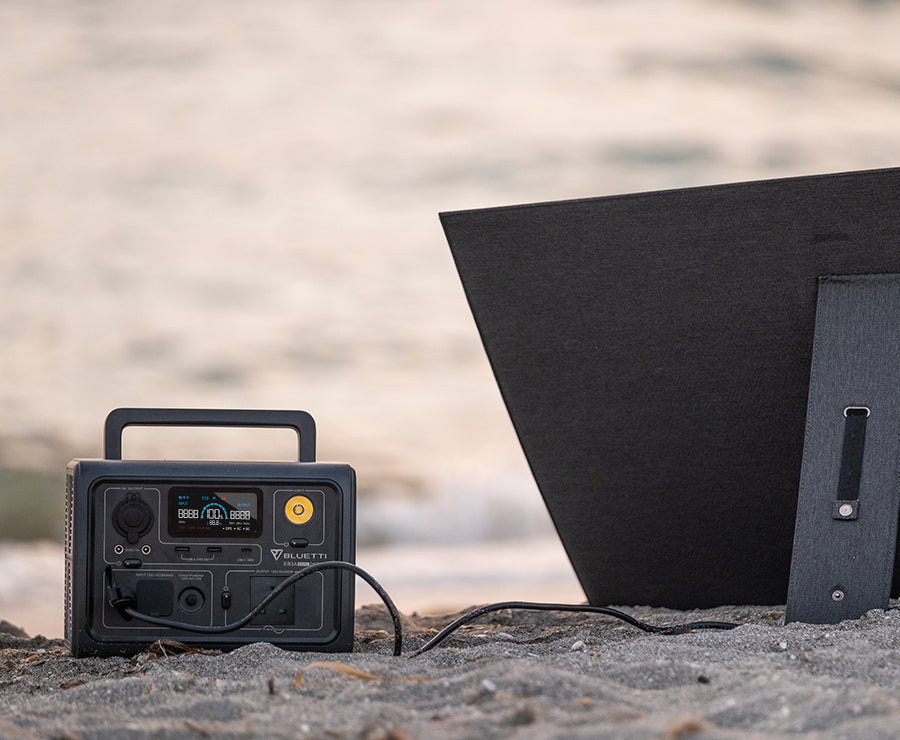 Car Charging
Hit the Road Now! Arrive with a Full Charge!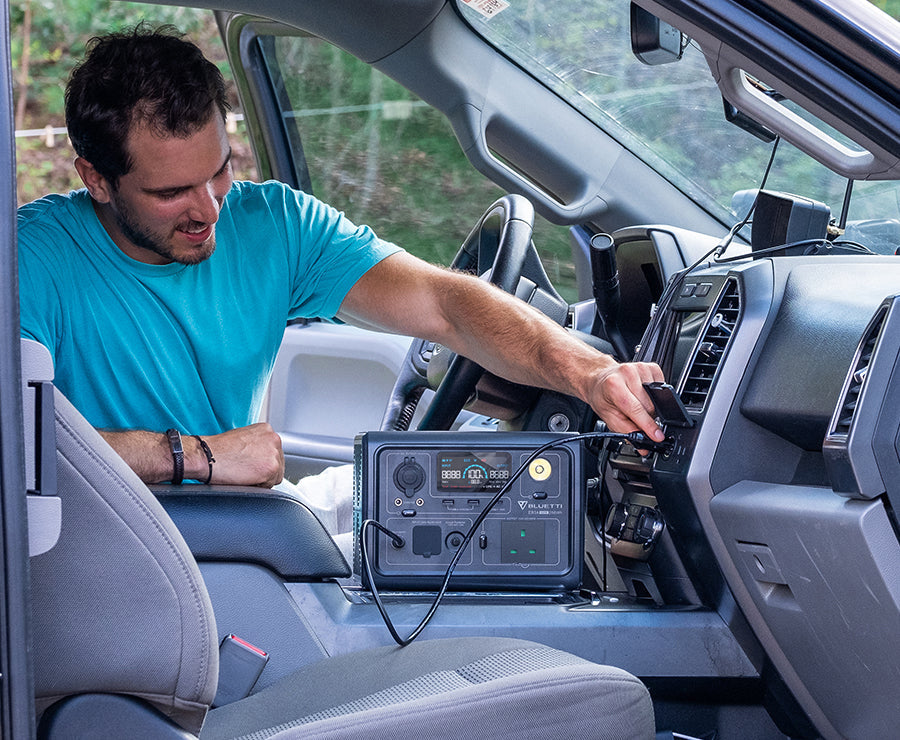 Wall Outlet
Lightning Charging With Just A Cable.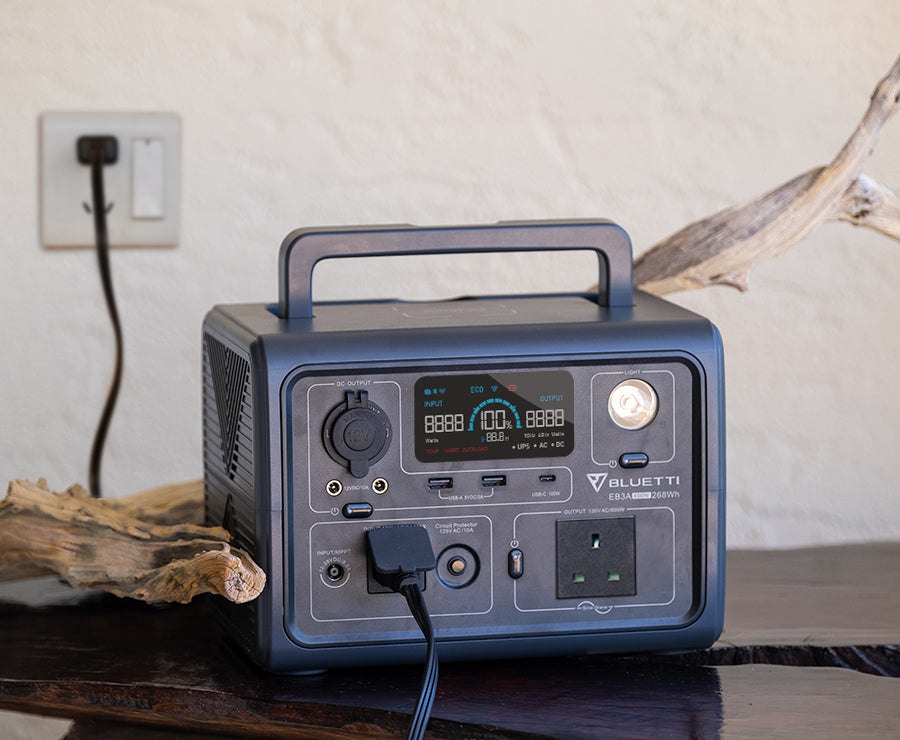 Dual Charging
Get You Ready in the Shortest Time.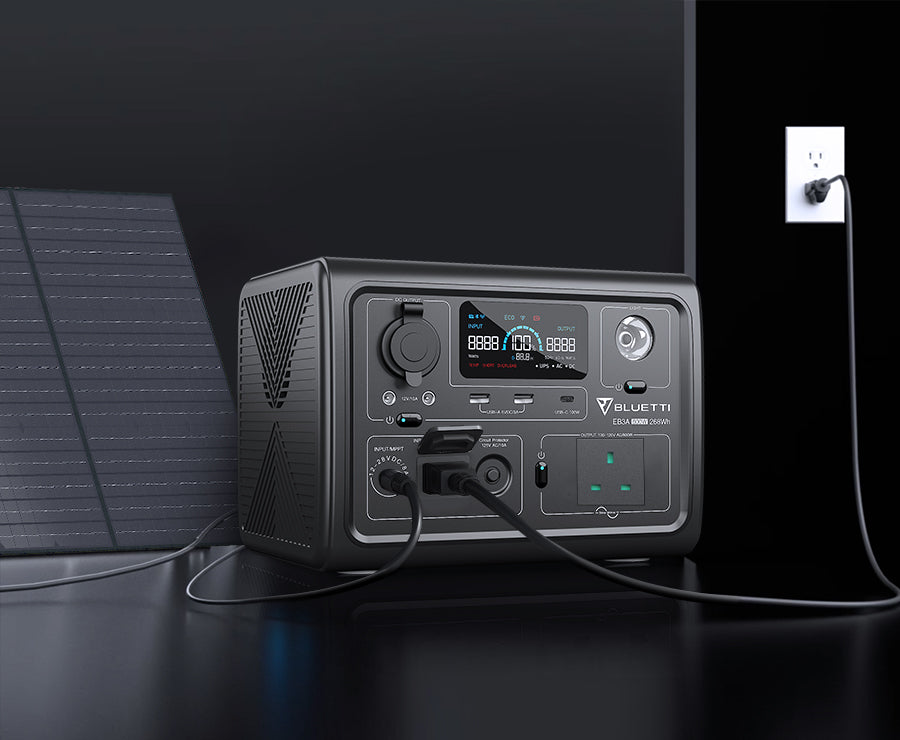 Safety First,
Safety Always.
Protection in your every operation. The Battery Management System (BMS)
protects EB3A from overvoltage, overcurrent, overheating, etc.
3-6X Longer.
LiFePO4 battery guarantees 2,500+ cycles to 80% of its original capacity,
at least 4 years of service life if you use twice a day.
LiFePO4
2500 ~ 3000 cycles