What is A Solar Generator?
Generally speaking, a solar generator usually refers to any equipment that is capable of being powered by the sun's energy. BLUETTI solar generator kit is a bundle that typically includes a power station with expansion battery packs or built-in rechargeable batteries, solar panels, and other accessories. Such solar generator kits can provide a portable and accessible solution to meet the power demand of emergency backup and off-grid activities.
How Dose A Solar Generator Work?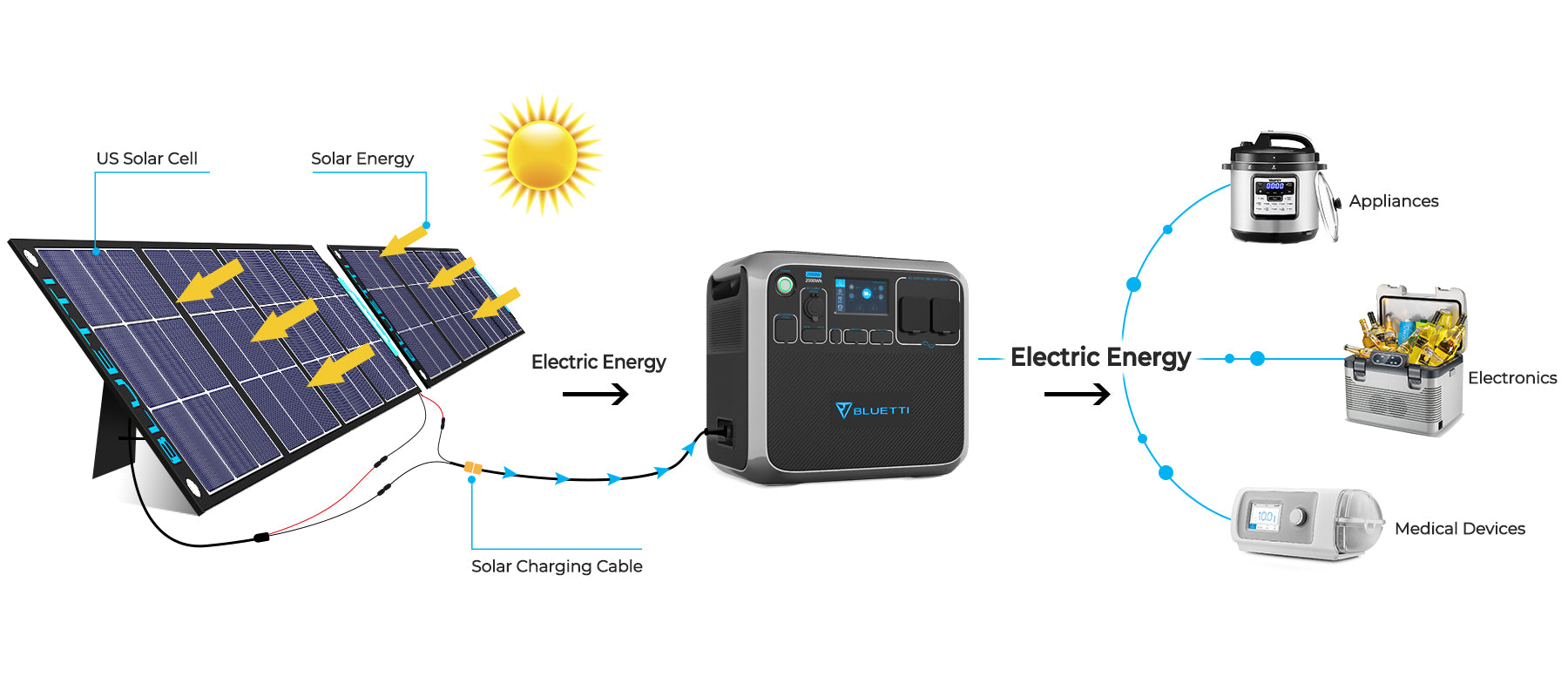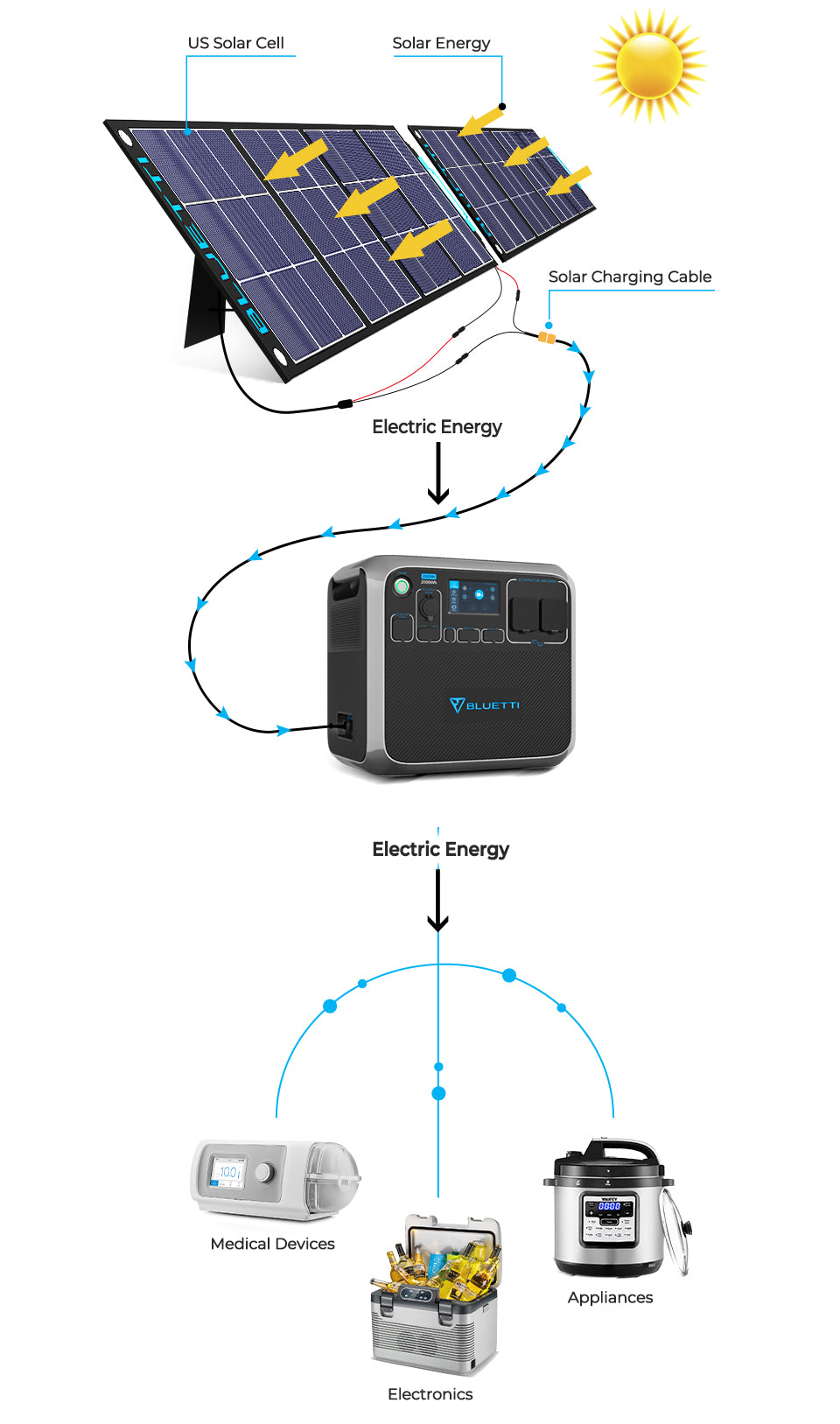 By collecting solar energy through solar panels(either in series or parallel), a solar generator stores the energy in its built-in battery. Then the energy will be converted into alternating current (AC power) by an inverter, which can be released and available for home appliances and other electronic devices.
Top Featured Solar Generators
Extreme weather and an aging power grid mean more power outages across the U.S. each year. Equipping your home with a Bluetti solar generator will have you prepared — without increasing your carbon footprint.

If the prospect of losing power for hours or days at a time concerns you, the Bluetti AC200MAX portable power station offers a very compelling solution.

Unlike most conventional fuel or gas generators, solar generators have no moving parts and do not use liquid fuel, which means the likelihood of needing to pay for any repairs is significantly lower.

Stay charged up wherever life takes you with Bluetti's solar powered generators.

With all of their solutions aimed at improving your getaways, BLUETTI is a pioneer of solar and battery solutions.
About BLUETTI
With over 10 years background of energy industry, BLUETTI is committed to provide premium all-in-one sustainable power solutions for all kinds of off-grid life.
How-to: Product Review, User Guide, Community