If you are new to camping you might be wondering how expensive it can be to buy all the camping equipment, and how complicated it is to plan your camping trip. In fact, car camping is fun and the setup is relatively affordable!
With only a few car camping essentials, you can set on a journey to the great outdoors and experience the best of camping.
What Is Car Camping?
Car camping is a low-cost and comfortable way to experience nature without having to buy pricey camping equipment. You can still decide to pull up to a campground and pitch a tent even if you're only car camping. Car camping has a lot of benefits, one of which is the flexibility in terms of where, when, and how you sleep. See the camping checklist at the bottom of this post to find out exactly what you need when you go camping!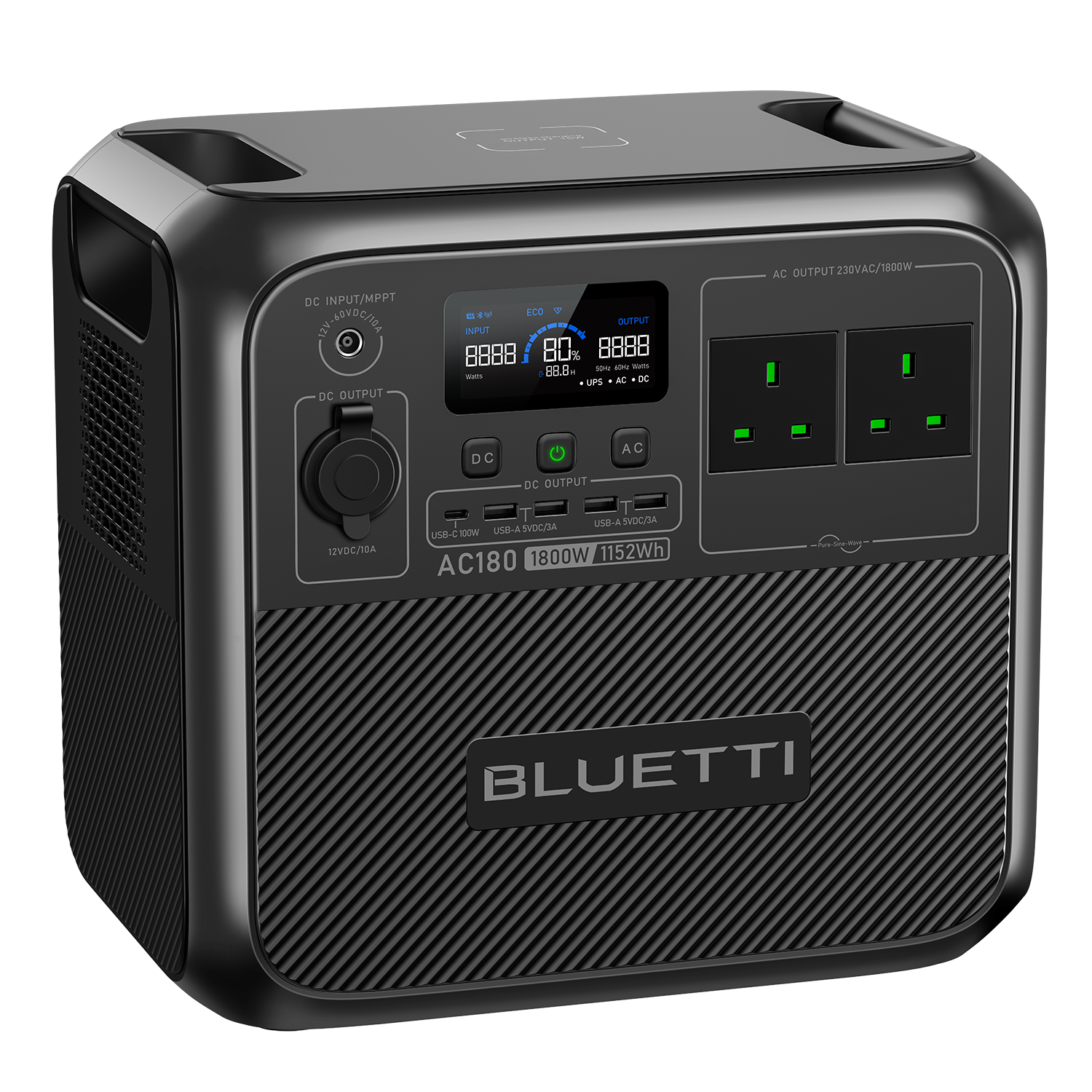 Camping with Solar Battery
Easy camping with BLUETTI, enjoy electricity when camping
Car Camping Essentials
Now, let's get into the essential items you'll need for your first car camping experience.
1. Window Covers
This is one of the car camping essentials you'll need when sleeping in the car. Window covers are the most typical method for stopping the light to wake you up at sunrise, plus they keep the heat in if it's a chillier evening. Tinted windows and curtains are excellent because they reduce glare and enhance stealth and privacy. You will get a good night's sleep with affordable and easy-to-set-up window covers.
2. Air/Camping Mattress
One of the necessary things to bring camping is an air mattress or camping mattress. Comfort is very important because you'll need a good night's sleep to recover for a hike or other outdoor activity the following day. Going car camping doesn't mean you have to compromise on a rested night and a comfy bed. The best part is that it is easy to set up and pack away when you are done with it.
3. Camping Chair
Camping chairs are light and foldable and can be taken anywhere. You can unwind outside of your sleeping area with the help of a camping chair. It is especially useful when you are starting the day or winding down. Another great idea is to bring a hammock with you, where you can sleep, rest, or read.
4. Camping Table
Similarly to the camping chair, a camping table is not only useful but also very portable and can fit in any car. To fit all the supplies and kitchenware required to make your camp meals, you might need more surface area. You can use a folding camp kitchen table to provide the space you need to prepare other ingredients or chop vegetables on a cutting board. When you are done cooking you can serve your lovely meal on this table and enjoy it outdoors.
5. Sleeping Bag
The most crucial thing is to purchase a high-quality sleeping bag that will keep you warm. Get a sense of the weather you intend to camp in frequently and get a sleeping bag suited to that range of temperatures. Since you're car camping, you can always cover your bag with an extra blanket or duvet from home if you need more heat and you won't have to worry about any bugs crawling in or rain getting your covers wet.
6. Camping Pillow
One of the car camping essentials from our camping checklist is certainly a good camping pillow. A supportive pillow is the most important component of a restful night's sleep. Fortunately, you can carry one from home and save money when car camping. An alternative is to use a pillow made especially for camping. These are small when packed and expand quickly.
7. Flashlight
When you are outdoors and it gets dark, it's important to have a source of light in case you need to grab something, use the bathroom, read, or simply want to be able to light up any particularly dark and spooky-looking corner. You can use a handheld flashlight or a headlamp, which is rechargeable and can be used hands-free. The best option is to have both when camping and you should always make sure there's at least one per person.
Many portable BLUETTI portable power stations come with extremely strong flashlights built in, so it's one less thing to remember to pack!
8. Portable Solar Generator
Being able to charge your phone, laptop, headlamp, cook your meals and pump up your camping mattress is a very important part of every camping experience. Car camping allows you to find yourself in different landscapes where electricity is kilometers away. If you have a portable solar generator, you can stay outdoors for days at a time. Buy the solar generator kit with everything you need, which is lightweight, easy to use, and can fit in your car.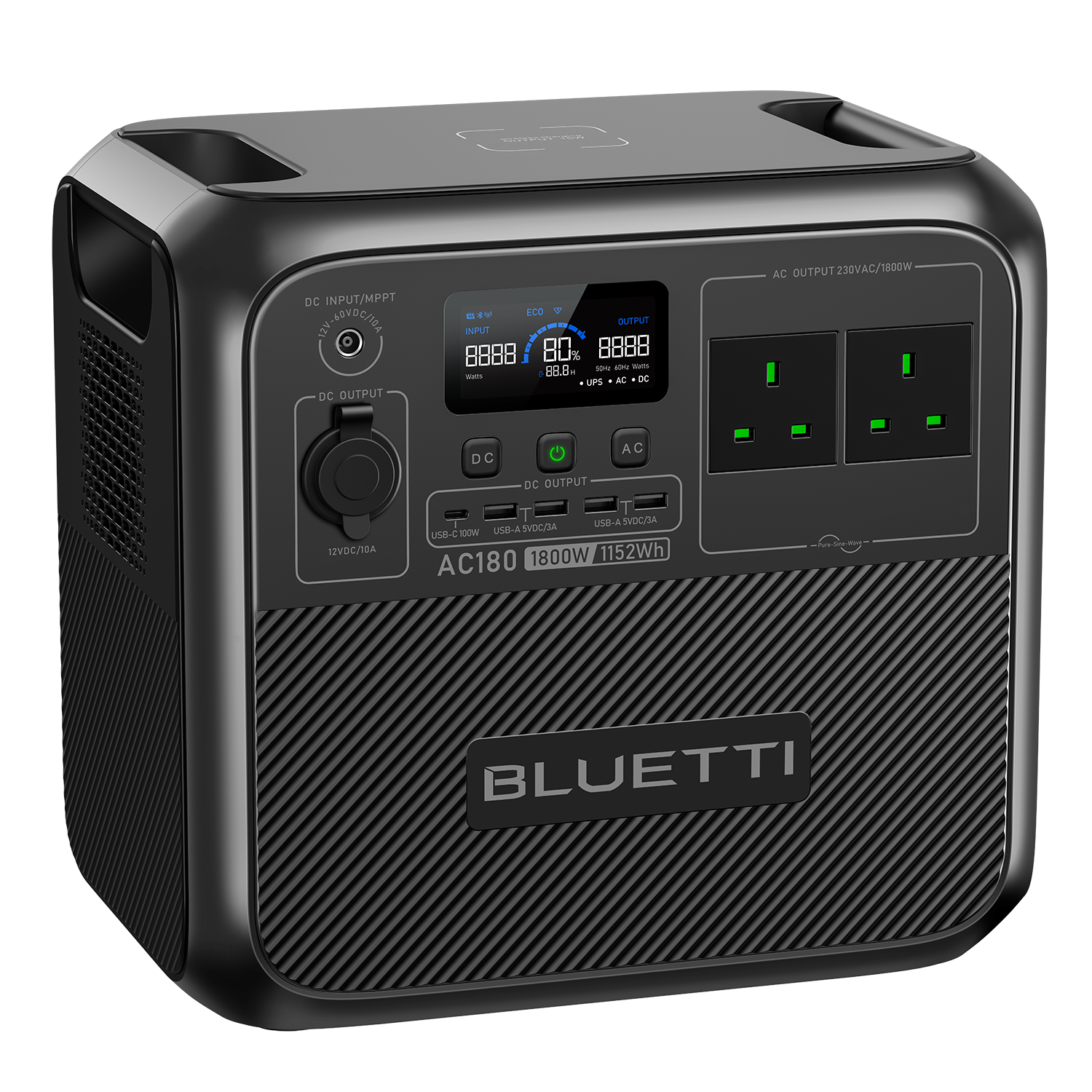 Camping with Solar Battery
Easy camping with BLUETTI, enjoy electricity when camping
9. Portable Kettle
Having a hot cup of coffee when you wake up, or a comforting tea when you come back from a hike can make a lot of difference in your camping experience. Coffee and tea can be bought in small compostable bags, and when you heat the water you can just simply pour it over your tea or coffee bag. A portable kettle can be very simple and small. They can be electric, or propane powered, or you can simply use the pot and heat the water on the fire. If you're planning on making a fire as part of your car camping experience, be sure to bring fire starters as well as fire safety equipment, and make sure you're in an area where campfires are allowed.
10. Appropriate Clothes for the Weather
For a camping trip, it should go without saying that you must pack clothing for the possible weather conditions, from hot to cold, and from rain to snow. To prevent hypothermia or frostbite because the weather can change suddenly, it is best to pack warm clothing, extra blankets, and wear layers while outside. You can always take off layers, but if you don't have anything else to put on, you're out of luck. It's always smart to bring a few extra pairs of socks and pants in case you're caught in a sudden downpour!
11. First Aid Kit
In the outdoors, where expert help is frequently inaccessible, accidents can and do happen. You can fall, slip, or cut yourself, and for this, you need a first aid kit as one of the car camping essentials. Purchase a first aid kit that has adequate supplies for you and the rest of your group in case of an emergency. Antiseptic wipes, gauze pads, medical tape, bandages, and painkillers are typical components of a basic kit.
12. Kitchenware
Pack essential kitchenware so you can cook meals while camping on the grill or in a pan. To clean your kitchenware, you can also pack paper towels and eco-friendly soap. Be sure to purchase one that is made for camping and won't contaminate groundwater. The fact that you can pretty much carry everything you need to prepare delectable camp dinners is one of the best things about car camping. Cooking and eating outdoors while enjoying a stunning view is incredibly rewarding.
13. Multi-tool
Multi-tools come in two major varieties: a pocket-sized tool containing a folding knife, pliers, and various other essential tools (like a bottle opener!), and a foldable field shovel. Both are useful and you should always have them in your car, camping or not.
14. Camp Stove
A camp stove where you can prepare your hot beverages and comfy meals can be electric or propane. If you have a small solar generator you can bring a small stove with you and use it, or if you don't then a propane stove will work just as well, even in areas where campfires are forbidden.
15. Printed Map
Nowadays we have apps for everything, even offline maps, but if your phone breaks or you are in an area without cell coverage, a paper topography map or road map might be a lifesaver for navigating. It's a good idea to have a local trail map and a compass, especially if you're travelling alone, so you can find your way back if you get lost.
16. Water Bottle
One of the most important things to bring camping is water bottles. No matter what you're doing, you should constantly stay hydrated. On your camping vacation in your car, bring along more water than you anticipate using. It's not just for drinking but for body and dishwashing, which uses more water than you expect. Most campgrounds include a spout where you can refill your water bottle, but you may also bring a water filter and get fresh water from local streams.
17. Trash Bags
We should always strive to leave nature better than we found it! Before leaving a camping site, it's crucial to pick up your rubbish and leave no trace. Bring several trash bags if you want to separate trash. A small trash bag is good to have handy when you are on the trail as well, both for your trash and in case you find other people's trash so that you can pick it up and make a better environment for us all. Remember, if you're using the loo outside, toilet paper needs to be put in the trash and any number twos need to be buried!
18. Food
When you go camping for a longer period, just simple snacks will not be enough. It is best if you prepare food or bring with you ready-to-eat meals that you can keep in a cooler. Plan your meals and choose food items that don't go bad very fast. During your camping trip, use a well-insulated cooler to keep your food cold. To help the cooler keep the food cold for a long time, pre-chill it the day before your camping excursion. Next, place your cold food in a cool area and fill the cooler with ice. When you're ready to depart, drain the cooler. You can also purchase camping-specific meals that just need hot water added! They're not always the most appetizing, but they're certainly portable and provide nourishment.
19. Backpack
For day hikes, pack a small bag or backpack with everything that you might need. When packing a daypack, always be prepared for the worst. Bring a water filter/filter bottle, a flashlight, a map, snacks, and thermal clothing just in case you get lost at night or stray off the trail.
20. Toiletries
While camping or travelling, hygiene is crucial to maintaining your health. A toothbrush, toothpaste, hand sanitiser, baby wipes, and toilet paper are some examples of basic toiletries. Sunscreen, lip balm, and insect repellent are among the most important items to bring with you as car camping essentials.
Car Camping Essentials Checklist
Window covers

Air mattress

Camping chair

Camping table

Sleeping bag

Camping pillow

Flashlight

Solar generator

Portable kettle

Appropriate clothes for possible weather conditions

First aid kit

Kitchenware

Multi-tool

Camp stove

Printed map

Water bottle

Trash bags

Food and water

Backpack

Toiletries